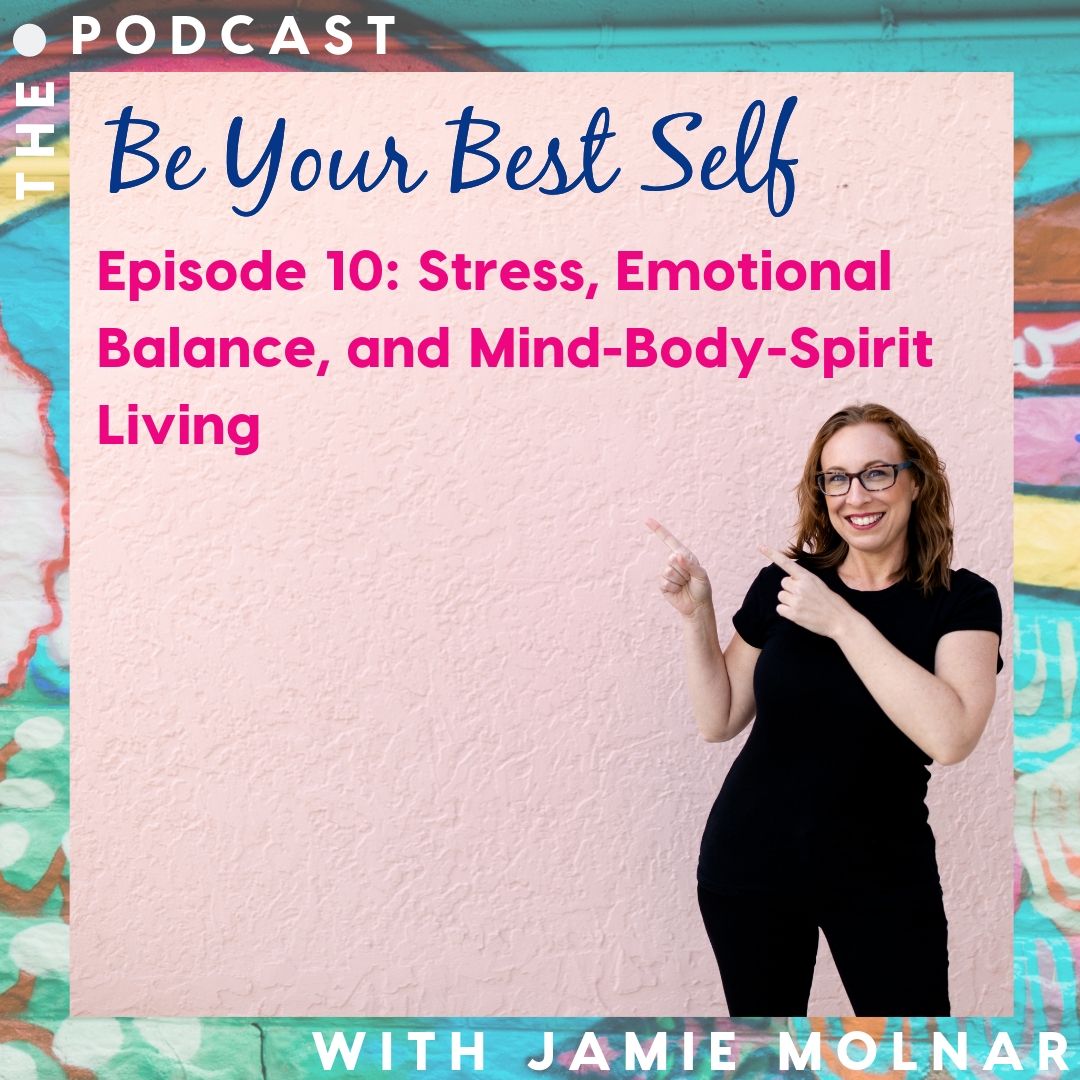 What do you think of when you hear the word stress?
Where do you typically feel stress in your body?
How does stress affect your emotions?
Join Jamie as she explores what stress is, how it manifests in the body and mind, and how you can begin to restore emotional balance.
Check out Episode 3: How Negative Thinking Impacts Your Health...and What to Do About It.
Thanks for joining me here on the Be Your Best Self Podcast!
Connect with me, grab helpful resources, and learn more about my work at  http://jamiemolnar.com/
Grab your copy of the Free Self-Love Guide: https://yourblissedoutlife.lpages.co/silence-your-inner-mean-girl/
To join in on the discussion, hop on over to the Be Your Best Self FB Group at https://www.facebook.com/groups/BYBScommunity/ and introduce yourself to us!
Love this and want more? Please hit subscribe + rate and review the Podcast on Apple Podcast. I appreciate your support! 🙂