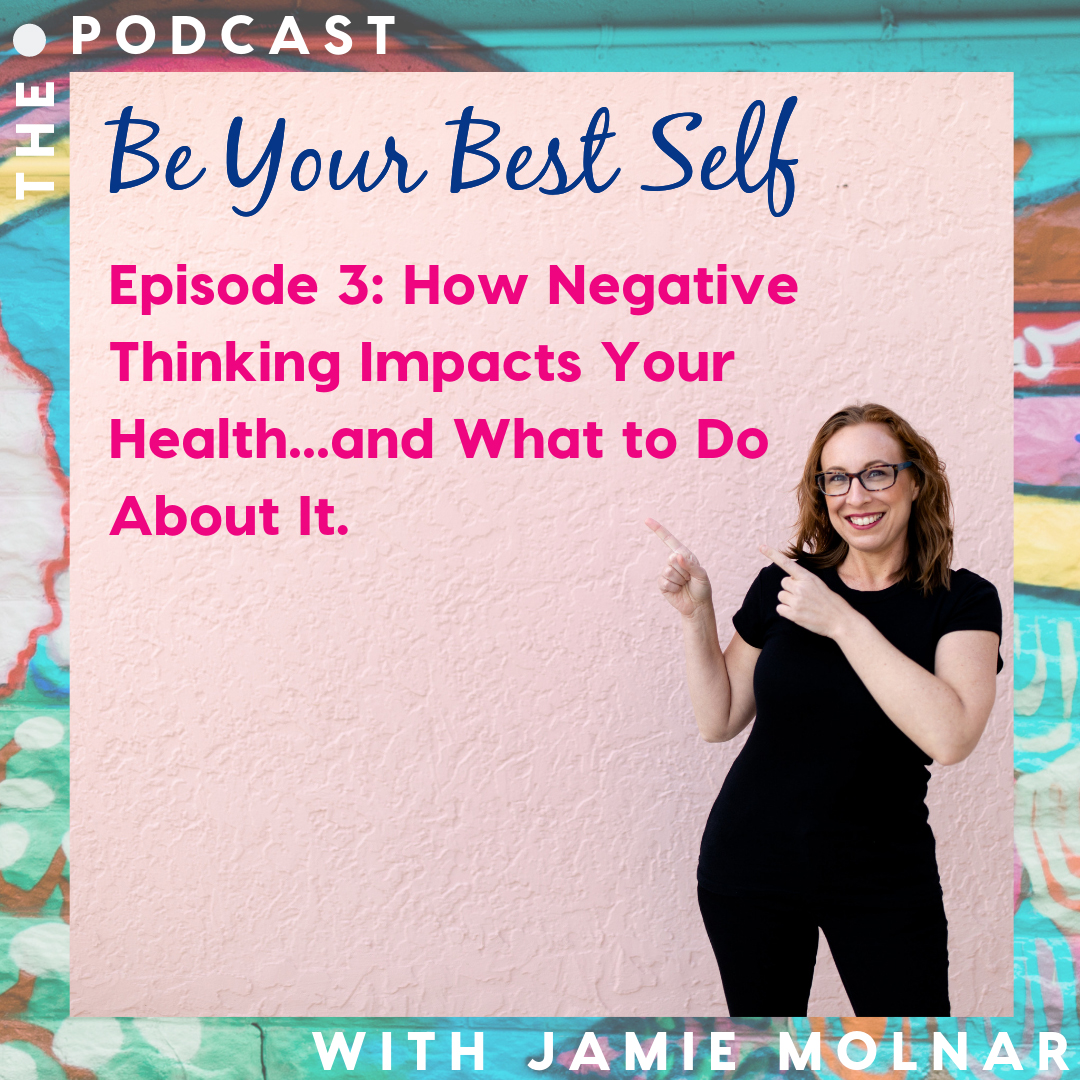 Join me as I explore how the way you think impacts your health, and one of my #1 favorite tool you can use to begin changing your negative thinking patterns.
Grab the Free Self-Love Guide here: https://yourblissedoutlife.lpages.co/silence-your-inner-mean-girl/
Thanks for joining me here on the Be Your Best Self Podcast!
Connect with me, grab helpful resources, and learn more about my work at  http://jamiemolnar.com/
To join in on the discussion, hop on over to the Be Your Best Self FB Group at https://www.facebook.com/groups/BYBScommunity/ and introduce yourself to us!
Love this and want more? Please hit subscribe + rate and review the Podcast on iTunes.  I appreciate your support! 🙂