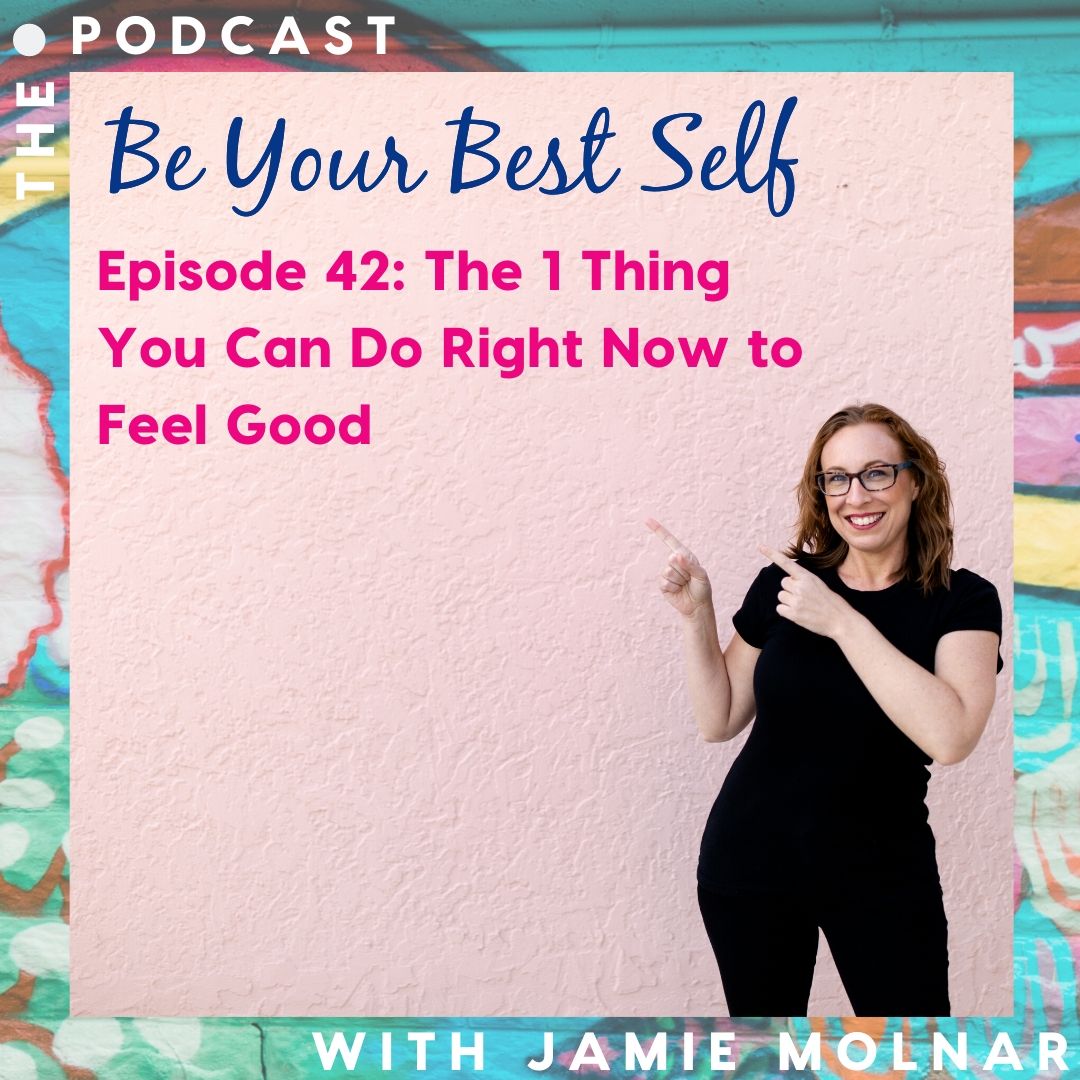 Like most women, you are probably really feeling the stress right now, and would love to know – what is something simple and easy I can do to feel good?
The answer?
Gratitude.
Tune in to learn how this practice can help you from falling down the rabbit hole and getting stuck in the overwhelm and anxiety. Jamie shares her simple tips on how to practice gratitude regularly as well as why this practice is a total game changer.
Resources Recommended in Episode:
Thanks for joining me here on the Be Your Best Self Podcast! 
Connect with me, grab helpful resources, and learn more about my work at  http://jamiemolnar.com/
To join in on the discussion, hop on over to the Be Your Best Self FB Group at https://www.facebook.com/groups/BYBScommunity/ and introduce yourself to us!
Love this and want more? Please hit subscribe + rate and review the Podcast on Apple Podcast. I appreciate your support!😃