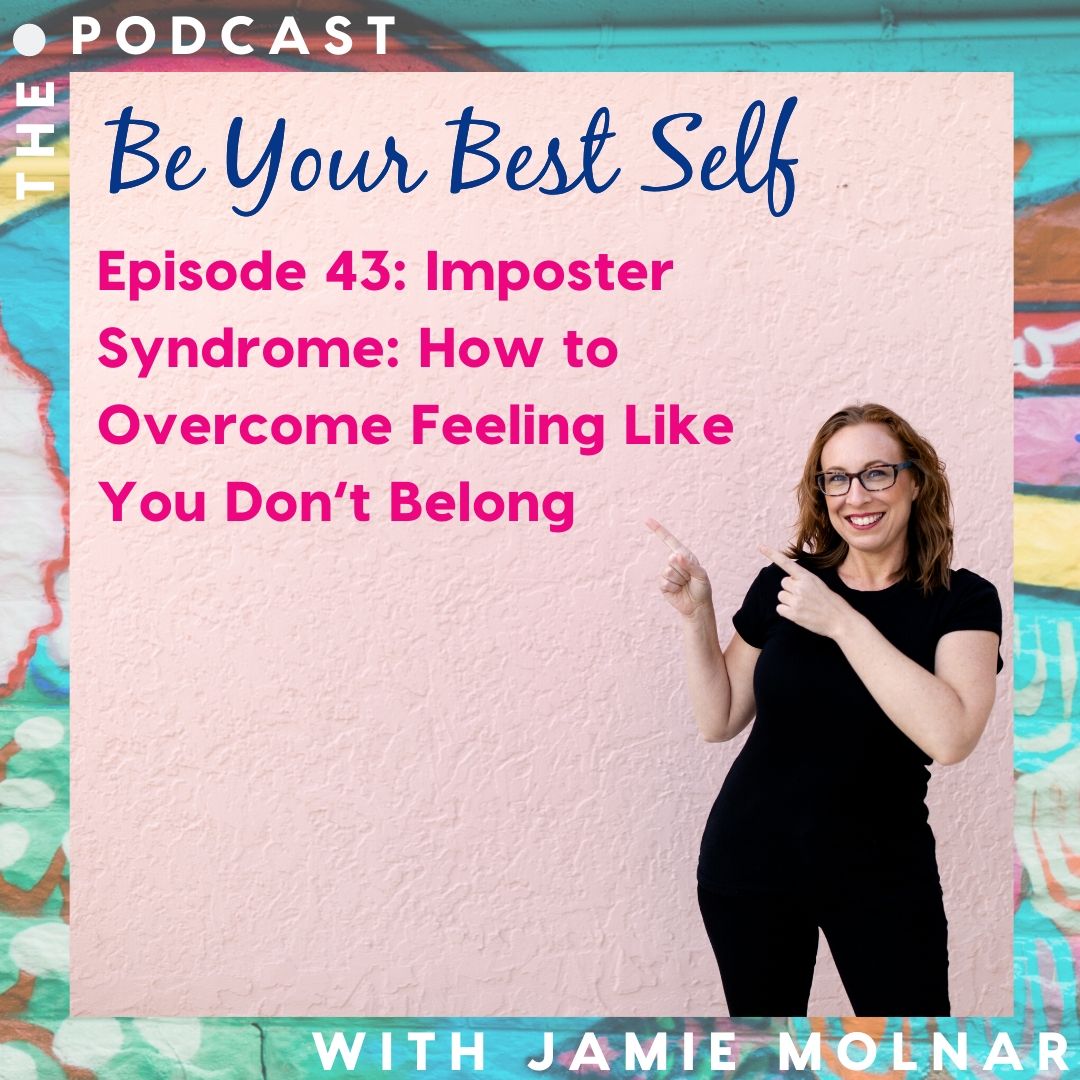 Do you ever feel like you don't fit in? 
Or like you don't deserve compliments?
Maybe you struggle with accepting compliments.
Imposter Syndrome is very common and can manifest in all kinds of unhelpful thinking patterns, even when we are really successful!
Tune in to learn 5 simple ways you can overcome feelings of fraudulence, feel more confident, and step into your power. 
Resources Recommended in Episode:
Thanks for joining me here on the Be Your Best Self Podcast! 
Connect with me, grab helpful resources, and learn more about my work at  http://jamiemolnar.com/
To join in on the discussion, hop on over to the Be Your Best Self FB Group at https://www.facebook.com/groups/BYBScommunity/ and introduce yourself to us!
Love this and want more? Please hit subscribe + rate and review the Podcast on Apple Podcast. I appreciate your support!😃